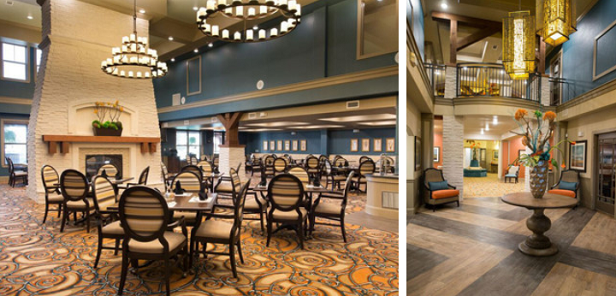 TOLEDO, OHIO—Healthcare REIT Welltower has signed a $1 billion development agreement with Discovery Senior Living, as well as acquired a handful of facilities from the company along with a 6-building, 270,000 square foot medical office campus for $140 million from Summit Medical Group.
The exclusive development agreement focuses on two new projects that the companies are currently reviewing. That, however, is just one piece of a number of agreements struck by the two companies, which have a pre-existing relationship. "We are excited by the opportunity to expand a key operator relationship," said Welltower's Chief Investment Officer Shankh Mitra, in prepared remarks.
Among its agreements, Welltower has:
Sold its stake in the Benchmark Senior Living portfolio for $1.8 billion. Benchmark has recapitalized the portfolio with private institutional capital. The 4,137-unit seniors housing portfolio consists of 48 assisted living properties located in Connecticut, Maine, Massachusetts, New Hampshire, Rhode Island and Vermont, and had $24 million of secured debt that was extinguished at closing.
Made an off-market acquisition of three infill seniors housing campuses that are located in the Dallas-Fort Worth and San Antonio metro areas. The portfolio, recently developed by South Bay was acquired for $216 million, or $280,000 per unit, through a newly formed joint venture between Discovery and Welltower. Once the last phase of the Alliance Town Center development in Dallas-Fort Worth opens in the fourth quarter of 2019, the total cost of the portfolio will be $237 million, or $273,000 per unit. In-place occupancy throughout the recently built portfolio (excluding the last phase of the Alliance Town Center) was 72% upon acquisition.
Gone under contract to fund three newly opened assets located within Discovery's core footprint in Florida for $92.7 million, or $255,000 per unit. These three buildings achieved certificates of occupancy in the second quarter of 2019. "All of these assets, including those that are under contract, are steel and concrete construction and represent a significant discount to Discovery transactions we have seen in the marketplace recently," Mitra says.
Entered into a definitive purchase agreement to purchase a 43-acre, 6-building, 270,000 square foot medical office campus in Berkeley Heights, NJ for $140 million. The campus will be master leased by Summit Medical Group, an independent multispecialty medical practice, under a new 20-year, absolute net lease. This campus is the largest and most comprehensive of five "hubs" in Summit's 80-location hub-and-spoke model, and will bring Welltower's total Summit-leased footprint to over 500,000 square feet. The sale is expected to close in the third quarter of 2019, subject to customary closing conditions. The sale of the medical office campus is conditioned upon Summit's recently announced intended merger with CityMD.
Acquired a six-community portfolio located in the Denver and Boulder metro areas from Colorado-based Balfour Senior Living for $308 million. The portfolio includes Balfour's downtown Denver flagship community, Riverfront Park, and the recently developed Lavender Farms, which opened in April. As part of the portfolio purchase, Welltower has received exclusivity on Balfour's future acquisition and development pipeline, as well as an option to acquire up to a 34.9% interest in Balfour's management company. Several development initiatives are currently underway in East Coast markets, rapidly expanding the existing relationship between Welltower and Balfour.