We hope you will check out our new Informa Tech collaboration, IT 2020: A Look Ahead.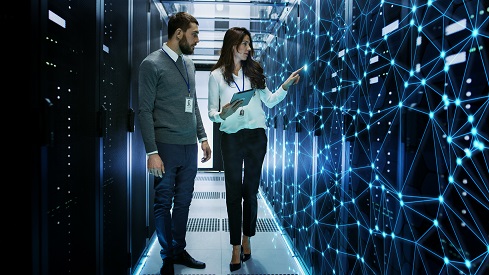 Image: Gorondenkoff – stock.adobe.com
For more than 30 years InformationWeek has served as a voice for the IT management community: first as a weekly print publication, and today as an online entity with InformationWeek.com and a range of targeted newsletters.
Through the years, our writers and editors have collected insights from experts and their own experiences, as well, to share guidance on technology trends, the opportunities and challenges of new technologies, IT management success stories, and career advice.
As editorial director I hope we are providing you with information that helps you and your team in your jobs. Our editors and writers understand how important to your organization your work is, and how difficult that work often can be.
As you may be aware, InformationWeek and its affiliated sites Network Computing and Dark Reading have worked to serve the needs of specific segments of the IT group, with Network Computing addressing infrastructure technology and Dark Reading focusing on cybersecurity, while IWeek deals with general IT topics. All three sites are partners with the Interop conference. None of that is changing.
However, our parent company, UBM, merged with global publishing and events company Informa in 2018. That merger broadened the information product offerings made available to our readers. For example, ITPro Today and Data Center Knowledge, along with the Data Center World conference, joined the former UBM properties in the establishment of the Informa Tech business unit. Those properties offer expertise in areas such as data center operations, Windows technologies, and tech product evaluations and comparisons.
Today I want to give you a sense of how all these IT properties are working together to serve the needs of your entire IT group.
With the dawn of the new year, the editors of the various sites assembled a special report IT 2020: A Look Ahead. We collected the new year forecast pieces from each site in a single, easy-to-navigate report. None of today's technology areas can be looked at in isolation. The cybersecurity team has to work with the general IT team; the data center group has interests that touch on networking; and careers issues are top of mind for everyone.
Through our partnership with these outstanding Informa properties you can get information at the top level, take a deep dive into a specific tech, or just get a sense of how everything comes together in that big picture.
We hope this package will provide you with some ideas on what you can expect in 2020, and that the new Informa Tech team can continue meeting your information needs even better than we did before.
I welcome your thoughts on where we are going in 2020.
Jim Connolly, Editorial Director, InformationWeek and Network Computing.
Jim Connolly is a versatile and experienced technology journalist who has reported on IT trends for more than two decades. As editorial director of InformationWeek and Network Computing, he oversees the day-to-day planning and editing on the site. Most recently he was editor … View Full Bio
We welcome your comments on this topic on our social media channels, or [contact us directly] with questions about the site.
More Insights