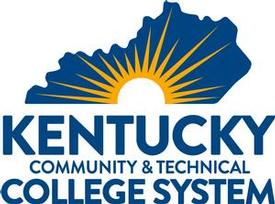 Summary:
Position Description
This position leads, facilitates and supports KCTCS colleges in workforce solutions deliveries and in the development of entrepreneurial and innovative workforce related initiatives by providing collaborative leadership to enhance and expand the workforce solutions division. Supports and encourages the delivery of high-quality and innovative business engagement practices, and for credit and not for credit workforce training by advancing the delivery of business-first models for Kentucky's Community College System.
KCTCS offers a competitive benefits package and an attractive work environment that supports excellence, innovation and creativity. Positions with the KCTCS System Office are term-contract positions, with the expectancy of continuance based on performance.
The open position is located in Versailles, Kentucky.
Duties:
Major Responsibilities/Duties
Provide system-level leadership for the design, development, implementation and evaluation of workforce solutions projects, programs, and initiatives.
Facilitate the development and delivery of workforce solutions policies, procedures, resources, and marketing and communications to meet the workforce training needs of Kentucky's business and industry.
Supervisory responsibility for workforce solutions staff and supports the KCTCS Workforce Solutions Peer Team.
Represents KCTCS as the liaison to workforce related organizations and initiatives on the national and state levels. Perform other duties as assigned.
Oversees all tracking and reporting of workforce solutions budgets, college business plans, and other performance metrics as requested by KCTCS constituents.
Other duties as assigned.
Qualifications:
Minimum Requirements
Bachelor's degree or equivalent and six (6) year relevant experience.
Preferred Requirements
Master's degree or equivalent and ten (10) year relevant experience.
KY law requires state and national pre-employment background checks as a condition of employment.
Initial review of applicants will begin on February 3, 2020.
Position is open until filled.
Applicants will be notified if selected for an interview.
To apply, visit https://careers.kctcs.edu/
For questions regarding the above position, contact us by emailing

The KCTCS is an equal access, equal opportunity/affirmative action institution and is committed to providing equal opportunity through its employment practices. Women and minorities are encouraged to apply.
© Copyright 2020 Internet Employment Linkage, Inc.