KANSAS CITY, Mo. — Trade, sustainability, transparency and food safety issues were all key topics of discussion at the 10th annual Feed and Pet Food Joint Conference Sept. 31 to Oct. 2. Members of the animal food industry traveled from around the country to attend the joint conference, hosted by Pet Food Institute (PFI) and the National Grain and Feed Association (NGFA).
Pet Food Processing attended and exhibited at the Joint Conference. Here are a few highlights specifically concerning the pet food processing industry.
A warm welcome
The more than 250 attendees enjoyed a full schedule of presentations as well as exhibits from 33 companies and industry organizations during the conference. A variety of speakers held forward-thinking discussions on issues impacting the pet food and feed industries, from food safety and trade to brand management and business growth.
"We want you to come away with new ideas of how your operation can adapt and respond to an evolving world," said Dana Brooks, president and CEO of PFI, to kick off the conference. "That's why we came up with a special tagline for this year's conference that reflects our goal: Feeding Ideas."
Secretary of the Kansas Department of Agriculture Mike Bean followed by providing some statistics on Kansas agriculture. Talking about the Midwestern corridor, Bean said, "We have some of the largest pet food manufacturers along this area, with more than 300 companies and organizations involved in animal health and nutrition."
According to Bean, the area is also responsible for more than half of all pet food sales in the US. Pet food manufacturing is the fourth largest sector in the state of Kansas, he continued, producing more than $3.6 billion in annual revenue and directly employing more than 2,400.
The nitty gritty
A wide variety of topics, from analytics strategies for driving growth to the sustainability of the rendering industry, were covered on Tuesday, Oct. 1. Janette Barnard, vice president of marketing and sales at DecisionNext, gave the first official presentation on "Information Technology and Supply Chain Management." Barnard explained how pet food and feed companies could utilize advanced analytics to make "decisionable insights" that drive value and profit.
Dr. Steven Solomon, director of the US Food and Drug Administration's (FDA) Center for Veterinary Medicine (CVM), highlighted a few recent food safety issues, including the African Swine Fever (ASF) outbreak in China, contaminated pig ear dog treats tied to a Salmonella outbreak in the US, and new challenges and courses of action on the dilated cardiomyopathy (DCM) issue.
Solomon also briefly detailed to-date FSMA inspections as well as plans for moving forward with inspections. Overall, Solomon reiterated the agency is focused on collaborative, educational advances for food safety across all industries, including between the CVM and pet food and feed sectors. 
Following his presentation, Solomon was asked some hard-hitting question about the FDA's decisions to release company and product names in its latest DCM update, the agency's New Era of Smarter Food Safety initiative, and other topics related to the DCM issue, pet food and feed regulation and safety. Read the full context of that Q&A between pet food and feed professionals and Dr. Solomon.
Darling Ingredients Chairman and CEO Randy Steuwe made a valuable case about the rendering industry's key role in keeping the pet food and feed industries, as well as the biofuel and pharmaceutical industries, sustainable. Steuwe explained that Darling processes 10% of the world's animal by-product.
Steuwe also emphasized the need to shift the public paradigm around the use of by products from negative to positive, emphasizing terms such as upcycling and repurposing, and ditching terms that refer to by products as "waste."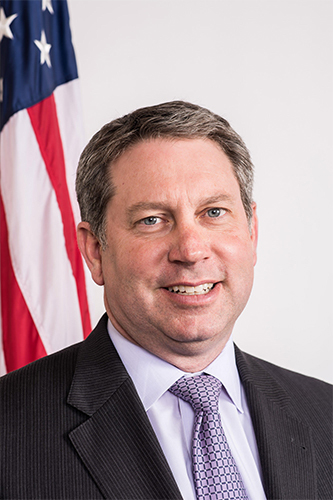 After lunch on Tuesday, Greg Doud, chief agricultural negotiator and representative of the US Trade Office, sat down with Peter Tabor, vice president of regulatory and international affairs for Pet Food Institute, to discuss trade issues, from Japan and China to the United Kingdom, and how ASF is affecting international trade for the feed and pet food sectors. Read more about the United States' current trade situation with China, recent developments in Japan and prospects elsewhere.
As the pet food market comes under more and more scrutiny with heightened food safety standards and consumer expectations, it's crucial for brands to embrace transparency and effectively mitigate crises, such as recalls. Hinda Mitchell, president of Inspire PR Group, spoke on this subject at length during the conference.
Later that afternoon, the conference broke into two sessions – one for pet food and one for feed. The biosecurity of feed mills, as well as expectations for and "lessons learned" from CGMP and Preventive Controls inspections, were both part of the feed breakout. The pet food session featured Dr. Billie Johnson, food safety/regulatory compliance manager of BHJ North America, on auditing the supply chain, followed by Dr. Ansen Pond, director of quality assurance and food safety at Pilgrim's Pride Corp, on "Poultry Protein Meal Nomenclature: A Rendering Perspective."
Other topics
Sue Hays, the first and current executive director of the Association of American Feed Control Officials (AAFCO) spoke briefly about the role of AAFCO in the pet food and feed industries, describing it as a valuable resource for understanding animal food ingredient regulation at both the state and federal levels. She emphasized that AAFCO does not hold any lobbying or regulating power.
Hays invited pet food and feed industry members to join the conversation on ingredients by serving on AAFCO committees and volunteering, saying there needs to be more collaboration between industry players in order for AAFCO to understand the intricacies of the animal food market as they develop.
On Wednesday, CattleFax CEO Randy Blach gave an in-depth presentation about the livestock and grain ingredients markets, providing facts, datasets and trends largely to the benefit of feed manufacturers. Blach spoke on the impacts of recent flooding in the Midwest as well as ASF decimating China's hog population.
To close out the conference, Dr. Cassie Jones, associate professor for the department of animal sciences and industry at Kansas State University, discussed the risks posed by foreign animal diseases, how they can be spread by animal food and feed, and what precautions and preventive actions feed manufacturers should take to ensure biosecurity.
Until next year
The 2019 Feed and Pet Food Conference featured these speakers along with 33 exhibitors, including ingredient and equipment suppliers, co-manufacturers, educational institutions and food safety companies.
The pet food market is expected to continue steady sales growth as manufacturers pump out more SKUs and brands and pet owners demand more premium, humanized options. Understanding this market is crucial for processors to succeed and having the tools and knowledge — such as transparency and crisis management, biosecurity, trade and commodity markets, sustainability and the regulatory environment — to make informed, strategic decisions makes all the difference.
Find more articles related to pet food and treats on the Pet Food Processing landing page.